How to Manage Regulatory Requirements Effectively
While some regulatory updates are simple to address, it is always good to look for ways to manage your regulatory requirements more effectively. Regulatory compliance is a critical requirement for telecommunications firms, large and small. It often results in time-sensitive requirements which can be tricky for your technical team to address when you have other features and functionality changes already planned in your software pipeline.
When it comes to ASR guidelines, because these have sunrise/sunset dates with no wiggle room, they can be quite challenging if you get caught off guard. If you miss the dates, you risk incomplete or undelivered orders, fines, or both. For other regulatory requirements, determining the best way to implement the necessary solution can be challenging as well. For the last 20 years, we've helped telecoms stay on top of regulatory updates, automate manual processes, and solve tough requirements quickly.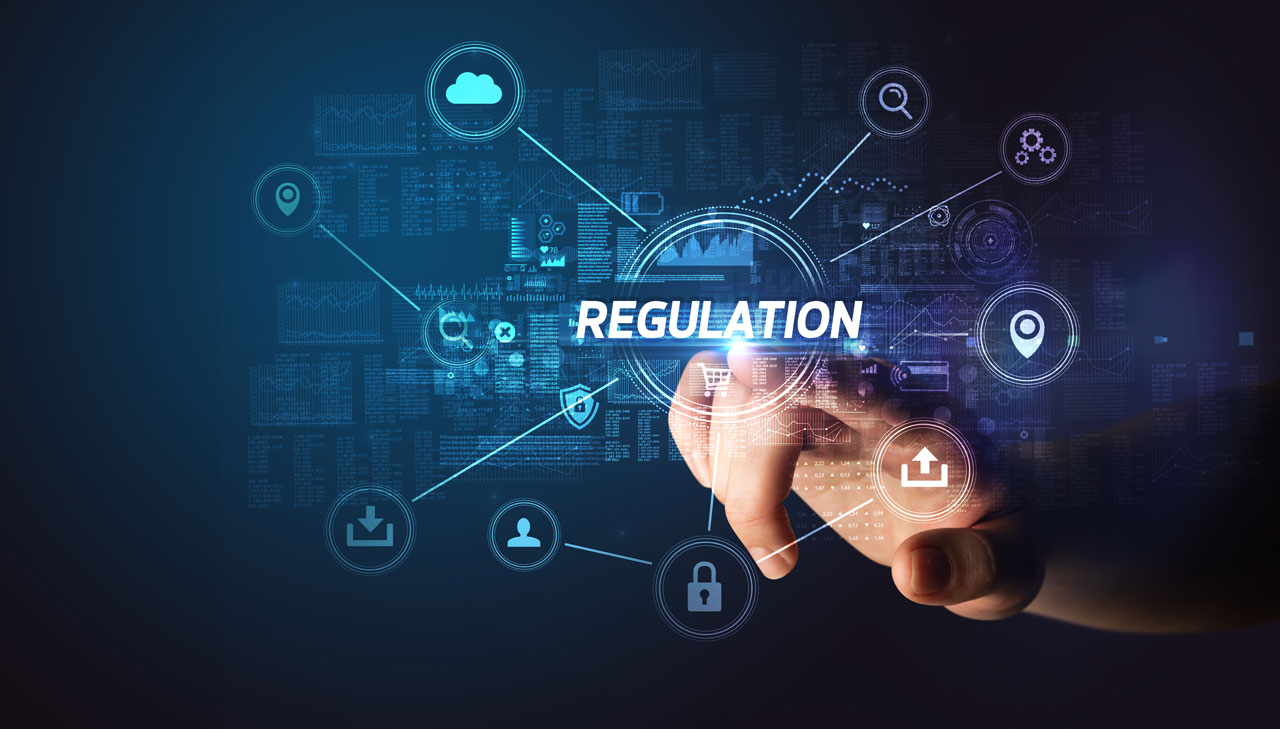 Regulatory Challenges Telecoms Experience
Underestimating the lead times to fully address the regulations and failing to understand how the regulation is being phased in are complex challenges to overcome. ASOG guidelines for ASR have fixed deadlines where the whole industry that provides telecommunications services cuts over to the new requirements on the same day – typically each March and September. Failing to meet the mandatory date means orders may not be received or you may be fined, or both. General regulatory updates, like the recent Kari's Law & RAY BAUM's Act, can have longer lead timelines and allow for a phased-in approach to releasing the updates. Meeting the new standards may require multiple changes in more than one integrated system.
Evaluating the interconnected systems holistically, which can be overlooked in telecom, will lead to a more elegant design of the regulatory solution and help to avoid over-complication and additional costs. Below are key considerations to review when thinking about interconnected systems:
Think about ongoing maintenance and future enhancements when making the decision to update changes in one system or in several. Will you need to make ongoing changes across multiple systems to support this regulation in the future? Would it be better to keep the changes isolated to one system to avoid that problem? 
Consider the impact on each system. Is there more than one way to implement the change? Are there changes in one system that can feed into another system that makes the whole solution easier to implement?
Review the lead time to make the changes. Are there some systems that have shorter lead times to implement changes than others? Does it make sense to make a short-term change in one system to meet the deadlines for the regulation but plan for a longer-term, more permanent solution in another system that is better suited? 
Evaluate the systems for backward compatibility.  Assess the systems and workflows to determine whether any need to be backward compatible (continue to support the previous regulations) and ensure the changes to support the new regulations do no harm to orders that are in flight in the system at the time the changes are made.
Different state regulations
are always challenging when you have a requirement that applies in one state but not others. For example,
California's LifeLine regulation
requires that telecom service providers provide a low-cost phone option, and some states are beginning to adopt
Alyssa's Law
for silent alarms in schools that require 2-way communications and are tied to E911 systems.
Steps to Manage Regulatory Requirements Proactively
The top challenge you face in regulations is meeting the deadline. Following these steps will ensure you are proactive in your software development planning:
Establish Primary Contacts for Regulatory Notifications
Join ATIS: The Alliance for Telecommunications Industry Solutions to get timely notifications on telecom regulatory requirements and make sure your point(s) of contact are on the list to be notified of upcoming OBF regulatory updates. The publication dates are known for ASOG so you can plan around these dates, but for FCC or other regulations, you'll want someone internally in charge of monitoring regulatory updates.


Define Changes and Scope Needed
As soon as the regulatory requirements are released, begin reviewing the internal changes needed. Evaluate how changes may impact your current software or internal processes. Establish the scope of the new requirements needed to be in compliance.


Plan Your Resources
Review your internal software development release cycle to see where you can fit in a release that'll accommodate the new regulatory requirements. You should start planning your release even before you know the full scope of the changes so you can set a target release date with your software.


Mitigate Risk with a Contingency Plan
Ensure that the regulatory and non-regulatory changes in a planned release can be decoupled and released independently since not all the new features or updates are guaranteed to pass testing during the QA phase. While you can delay regular software enhancements if they need more time, when you have a regulatory timeline to meet, you can't usually delay those updates. This can be complex to plan for, so it is important that the team collaborate in advance to establish a contingency plan, including decision checkpoints and deadlines for when the decision to separate the regulatory changes from the other features needs to occur.


Validate Final Requirements and Deadline
After the final version of the regulatory requirement is published, review the changes, and make any adjustments to the software changes that you are planning. It is not uncommon for requirements that were being discussed in early drafts of the regulation to be softened or phased in over a longer period of time by the time the regulation is finalized. Map out your technical requirements and milestones to meet the final deadline. When you are not going to meet regulatory deadlines within your current software development cycle, you'll need to implement a workaround or manual process until the release of the update, such as faxing the ASOG Form. Go to the ATIS site for more information and access to the forms.


Train Staff and Communicate Timing
To ensure a smooth release, the rollout needs to include time for staff training. The training for automated releases can start by communicating with testing and end-user teams about the planned changes as soon as they are identified.
Looking to Move from Manual to Automated ASR Ordering?
Seygen's SMX API Integration Platform supports an automated ASR application that, for smaller, more common changes is basically plug-and-play by simply tailoring it for your specific telecom needs, such as who you send the forms to and which internal systems you pull the information from. To automate your ASR ordering, we start by reviewing our current ASR solution with you, showing you how we've built a user interface (UI) for the standard ASR forms that display the cryptic ASR form in a way that is much easier to read and understand. You'll be able to quickly see how this will help you reduce your training needs and data entry errors.
We work with you to review your full ASR process to identify unique aspects and challenging or painful issues to address with a more streamlined order management solution. We become an integral part of your team throughout the software development life cycle, carefully planning for regulatory updates so that you can meet each deadline.
Are you struggling with managing regulatory requirements?
Seygen's team belongs to ATIS who sends OBF releases. We're always checking to stay on top of the exact ASR requirements and release dates. Our turnkey order management platform is built to automate ASR ordering – saving time, reducing errors, avoiding missed deadlines, and maintaining your reputation. Seygen has never missed an ASR regulatory update. We've spent 20 years supporting telecommunication common carriers, including wired, broadband/cable, VOIP, wireless, and more.
Contact us today to learn how Seygen can help you automate or meet a tough regulatory requirement.
Learn more about ASR and ASOG in our Frequently Asked Questions >