The Complete Guide to Telecom Order Management
Telecom order management is complex, and without a customizable system in place, it's nearly impossible to manage. Unfortunately, a rigid system can negatively impact customer satisfaction, act as a drag on company growth, and be outright costly to maintain.
In this guide, we walk through the benefits of a highly scalable, robust, and customizable telecom order management system. Then we look at five common challenges telecom companies face in managing a system, followed by two options for overcoming those. Finally, we lay out the ideal capabilities of a telecom order management system that can grow and change alongside your company.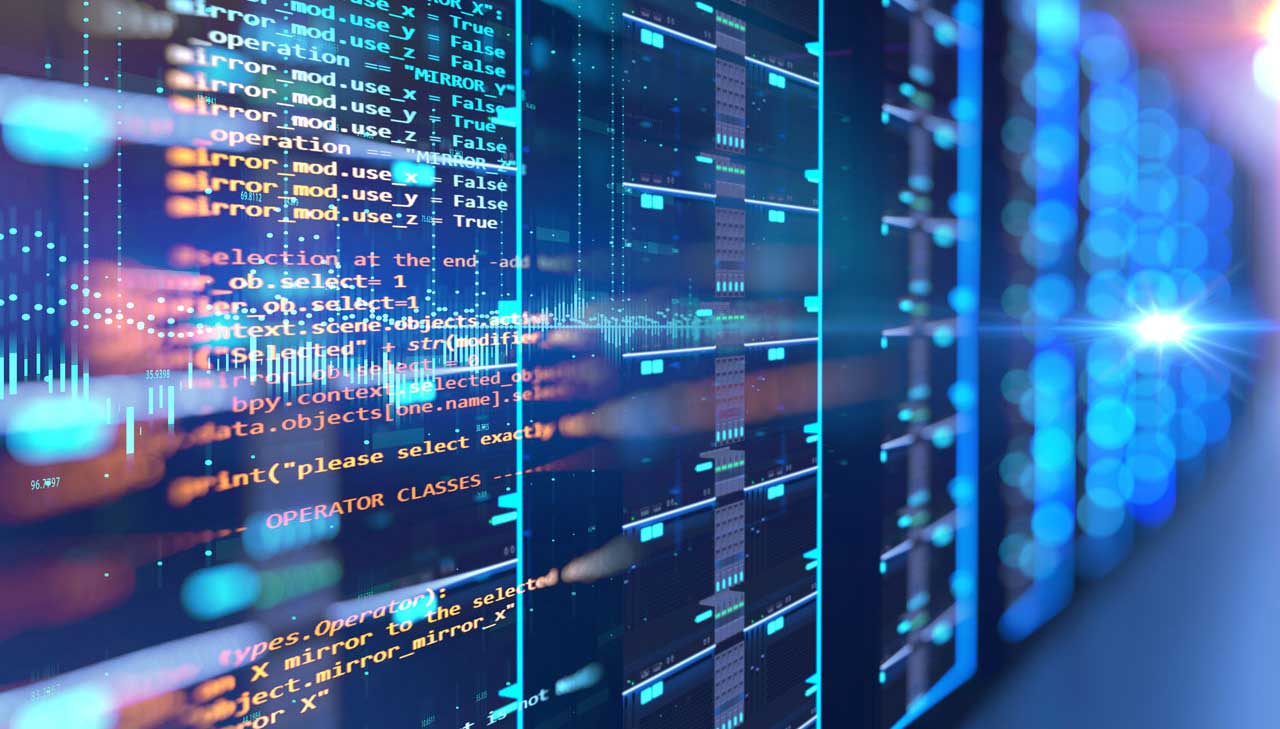 What is Telecom Order Management?
Telecom order management is a must for a communication service provider (CSP), as it both tracks order information and manages the data, people, and processes involved in the full order lifecycle.
This tracking and managing are handled by digital telecom order management systems (OMS). An OMS integrates with a wide variety of functions, from order entry to validations, order enrichment to fulfillment, and updates to billing systems. It must process diverse order types which include new installs, disconnects, and service changes – each with its own workflow. Finally, an OMS must provide your organization with real-time insights.
CSPs need a robust, flexible, and customizable system for three main reasons:
Improve Customer Satisfaction. Because an OMS helps automate processes, it allows you to be more responsive to customers. Whether a customer requests a change to services, an update about an order, or an expected delivery, your customer support team can answer questions quickly and accurately.
Support Company Growth. The agile technology baked into an OMS can be customized and grow with you as you add new products and services. It also reaches across diverse functions in your organization and connects multiple partners and suppliers to ensure everyone is on the same page and sharing the latest information.
Lower Costs and Boost Revenue. An OMS helps to streamline costs, reduce errors by automating manual processes, and generate revenue by keeping orders on schedule.
5 Common Challenges in Telecom Order Management
The challenges outlined below can impact any part of a telecom order management system, thus throwing operations into disarray. When choosing an OMS partner, verify that they can build or enhance the OMS to overcome these issues.
1.
Extensive Customization for Complex Order Workflows
An OMS is key to managing customer-facing processes. It must be flexible and customizable to handle the complexities of new and existing order types, which vary widely in terms of required data, documentation, resources, and approvals. And it must support your internal workflows and processes.
If an OMS is not designed to handle these well, the CSP will face order delays, errors, and incorrect billing. When this happens, you may be forced to use a manual process to fix mistakes or invest in time-consuming and expensive custom development (that may end up lacking the flexibility you need).
2.
Lost Orders and Order Fallout During Order Fulfillment
An order is considered "lost" when it falls out of the automated order fulfillment process for an unknown or unexpected reason. Order fallout can occur when data is missing in the process or unforeseen system issues occur. These orders are identified and processed manually while corrections are requested or corrected. They are a common challenge in telecom – and negatively impact customer satisfaction.
To avoid dropped orders or order fallout, it is important to have a telecom OMS that is equipped with robust message management and data validation capabilities to flag potential errors, exceptions, and paused orders. A scheduled process can search for dropped orders and display fallout items on screen for manual actions to help ensure that all orders are processed smoothly and efficiently.
3.
Long Run Times Due to Large Orders
A high volume of commercial orders can strain your order fulfillment system and cause errors and delays. Avoid both with an OMS that can handle large volumes of data and automate and streamline complex processes that are often associated with large orders.
4.
Need for Scalable Architecture
As mentioned above, an OMS must be customizable, and it also must be scalable. When an OMS is built with scalable architecture, it allows your operations group to minimize the costs needed for growth and performance. Your company will overcome the challenges of complex orders, improve profits, and provide a superior customer experience.
5.
Integration Between Next Generation and Legacy Systems
A telecom OMS may interface with three key components to process an order: a customer relationship management (CRM) system, an inventory management system, and a provisioning, billing and invoicing system.
In many cases, the OMS will also need to interface with legacy systems, like activation and provisioning systems, and integrate with third-party integrators, like Neustar and Bandwidth, for local and access ordering.
An OMS that automates access service requests (ASR) and local service requests (LSR) needs to interface with legacy systems in order to help telecom providers increase customer satisfaction while saving time and money.
How Does an Order Flow in Telecommunications?
A telecom order flows through an OMS on the back of data automation. Data automation ensures that activities happen in a prescribed process and predictable order, with quality gates required to ensure accuracy and completeness.
This dependency creates a complex series of order fulfillment workflows. A new service order may start in customer service. Then the order moves through a number of layers, perhaps including capacity planning, network infrastructure, 911 setup, directory listings, activation, billing, and more, before it is considered complete.
A telecom OMS must be able to handle this level of complexity and provide an easy way for you to customize workflows to fit your specific needs. It should also be able to integrate with other systems to streamline your order management process. An OMS that meets these requirements will help you optimize your telecom order management and improve your customer satisfaction levels.
Solving Telecom Order Management
By now, it's abundantly clear that order management systems are complex to design and build for the telecom industry. They must take into account many order types, support catalogs, inventory, service configurations, and integration with all the data required to successfully process and fulfill an order.
OMS must automate complex workflows associated with each type of order, such as a new connection versus a change request to an existing customer's service. An OMS must be easily customized to accommodate complex telecom workflows and thus avoid manual steps, delays, and errors in fulfilling orders.
Optimizing telecom order management can be tackled in one of two ways: building a new one or optimizing an existing system. Let's look at both options.
Build a Customized Order Management System
When your current OMS fails to meet your business and operations requirements, it is often time to look at replacing it with a new order management system. A new highly flexible and easy-to-customize OMS will often be faster and more affordable than optimizing a less flexible system.
When building a custom OMS, we get started with these steps:
Mapping out all order management workflows

Reviewing manual processes to identify automation needs and create a plan to fully automate the workflow

Evaluating all the systems that need to seamlessly integrate to track orders from start to completion

Discussing all business requirements needed to process each order type

Defining your needs for data analytics and reporting

Preparing a detailed workflow to ensure process improvements and automation are well-documented
Optimize an Existing Order Management System
You may have an existing order management system that you want to maintain, even though it is not performing optimally. By adding our customized Seygen SMX Gateways, we can offload and isolate complicated connections and surround your OMS with supportive features such as throttling, guaranteed message delivery, and order enrichment to simplify and reduce the amount of work your OMS needs to do.
Seygen's expert-led evaluation typically includes:
Documenting order workflows in the current process

Discussing your unique needs and the business rules for processing different order types




(install, change, and disconnect)

Mapping order data flow

to understand how and where data moves through your system

Reviewing current order management business requirements to optimize based on:
– How easily data can be validated
– What can be improved or streamlined for speed and accuracy
– What is needed from data upstream and downstream systems to improve efficiency
– What can be automated (once we've analyzed and defined order outcomes)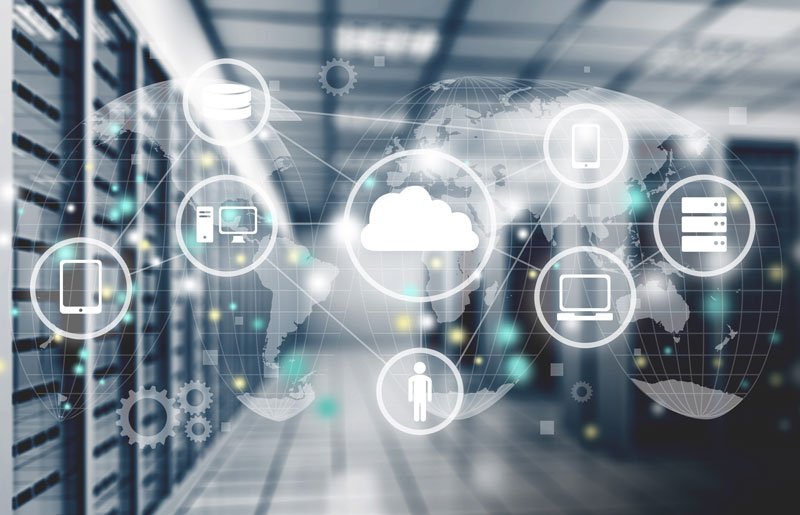 Flexible, Scalable, Customized Order Management Platform for $50B Telecom
Seygen worked with a large telecom struggling with a well-known enterprise OMS that wasn't flexible enough to support its customized order management workflows. Specifically, supplements (changes to orders while the order was open) weren't working correctly.
This telecom was experiencing several major challenges due to infrastructure limitations:
Maxing out the modifications that could be made and maintained

Every change required building a new workflow container

Previous containers were needed until all orders in the container were completed and aged off

System carried significant license and support costs

Required many hours to restart on failures

Struggled to carry supplement changes throughout the entire complex workflow

Resulted in extensive lost orders
Their existing OMS left them 3 options:
1) Undergo expensive, time-consuming custom development
2) Hire an additional team to manage it manually, or
3) Replace it with a new OMS
This Telecom Chose to Implement Seygen's Order Management Platform –
70% Faster and 1/3 of the Cost of Customizing their Existing OMS

It All Starts with Order Workflow Definition
Whether customizing a new OMS or optimizing an existing system, the process starts by documenting your order workflow architecture. Look at your typical orders and map out all the steps an order takes from start to finish.
We look for opportunities where you can automate order flows and streamline workflow processes. It sounds simple, but enterprise order management is very complex, especially in regulated industries like telecom. Message exchange for each order is often routed through multiple departments, external partners and suppliers, and dozens of systems and applications. A number of these IT systems require legacy integration and strict telecom regulation compliance, and the complexity grows exponentially.
How Seygen's Order Management System and SMX Gateways Work
Most enterprise OMS claim to be one-size-fits-most (no developer needed). That is certainly an attractive value proposition, but there are downsides. These systems are complicated, take a lot of horsepower to run, and often don't have enough flexibility to allow for every modification you may need.
The lack of flexibility comes up more often than not when tailoring an OMS to the complex order management workflows in telecommunications. If you choose a one-size-fits-most system, you may be required to change your business requirements to meet the system's limitations. When you require changes to stay ahead of product innovations, integrate with new partners, or meet new regulatory requirements, you may find yourself challenged to do so with your current OMS.
Seygen takes the opposite approach. We believe every communications service provider deserves a flexible OMS that can be easily customized to all your business requirements:
Our pre-built connectors and APIs are already optimized to interface with telecom systems such as billing and provisioning systems.

Our platform is intentionally lean and ready to customize for speed and automation.

Our gateways make it simple to seamlessly connect and exchange messages between modern and legacy systems.
We put your needs first so you can ensure operations run smoothly, remain profitable, and deliver a superior customer experience. We always take the time to clearly understand your requirements and identify the best approach to tailor an order management system that fully supports your operations, data workflows, and customer support teams.
Overview of Seygen's Order Management Solution
Seygen offers two infrastructure platforms: ILIOS Order Management and Seygen SMX API Integration Platform, which your CSP business logic can be added to and customized. The infrastructure is separate from the business logic so you can add products and enhance existing business flows independently without rebuilding or recompiling your whole system.
Seygen ILIOS Order Management Platform
Seygen ILIOS is a pre-built order management platform that is designed to give you the functionality and customization you need. It offers default functionality to fast-track the implementation of your order management system and makes it easy to customize any component in order management to your business needs. Once customized to your business order management logic and processes, it is your unique OMS and can help differentiate you from other telecom providers.
ILIOS allows us to build an enterprise application for telecom organizations quickly – typically 50-70% faster speed-to-market.
Key Features of ILIOS Platform
Seygen SMX Gateway Platform
The Seygen SMX Gateway Platform is the foundation for enterprise systems' connectivity and message management – allowing you to connect disparate systems to build one cohesive, automated system. With our SMX Gateway Platform, we enable CSPs to optimize communication and collaboration among functional areas including order management, provisioning and activation, billing, and customer support.
The SMX Gateway platform is extendable and can be customized with tailored API connections and transformation logic that converts and enriches messages from one system to the format needed downstream and then converts response messages back as needed. This approach isolates the OMS from being dependent on changes in interconnected systems, thus making the whole system easier to maintain and update when business needs change.
Key Features of SMX Gateway Platform
Business Process Monitoring
Seygen's business-friendly dashboard visually displays all important data for every step of an order in real time, which is essential to managing orders and supporting customers. Custom business logic can be applied so that the dashboard summarizes key activities, analytics, and segments by business or process type. The data includes order history, systems the order went through, the current state of the order, visibility into stuck orders or orders that never finished, and the ability to drill down to understand related details of the order.
Key Benefits of Our Platforms
ILIOS Platform
Order Orchestration:

Manages orders through all of the workflow steps

Order Decomposition:

Breaks down an order to send data to all who need it to move the order forward

State Management:

Ensures you always know the status of where the order is at all times

Fallout Management:

Ensures orders don't get lost or stuck with our order tracking dashboard

Custom Workflows:

Pre-built for common telecom order workflows and easy to customize
SMX Gateway Platform
Order Enrichment:

Easily pulls in data from other systems to make orders more complete

Simple and Complex Validation:

Checks data quality, flags missing details, validates due dates and more
We don't force your business requirements to fit within the constraints of an OMS. Your OMS should fit you, and as a Seygen customer, it will. We work closely with you to define your business requirements, and then tailor our platform to your exact needs. After 20 years of customizing order management to
all
your telecom requirements, it's the only approach we know.
Schedule a call
with our telecom order management experts. Together, we'll review your order workflows, assess what's working and not, and map out solutions to automate and scale your order management. You'll enjoy faster order fulfillment, lower costs, and delighted customers in no time.